World Book Day - 2023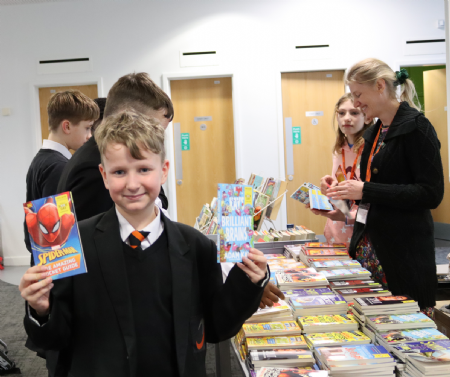 We had lots of fun reading and talking about books today – our resident bookseller came in to give the boys a World Book Day book for free which they then had the pleasure of reading quietly. We jointly celebrated this and National Women's Day by recognising women's significant contributions to World Literature and discussing the importance of experiencing a wide and diverse curriculum.
The Science Department talked to their students about books they love to read, Mr Crothall in Engineering taught his students about an Indian pioneering female engineer, Ms Richmond taught her boys reading skills in her Computing lessons and Mr Ray in Geography cleverly managed to link his novel to a geographical location.
As Mr Gallears says – 'every day at NTC is World Book Day!'
Watch this space for exciting news on this later in the year!