What is inside a black hole?
...and other pressing questions were answered by Professor Brian Cox, and that was just in the break between filming!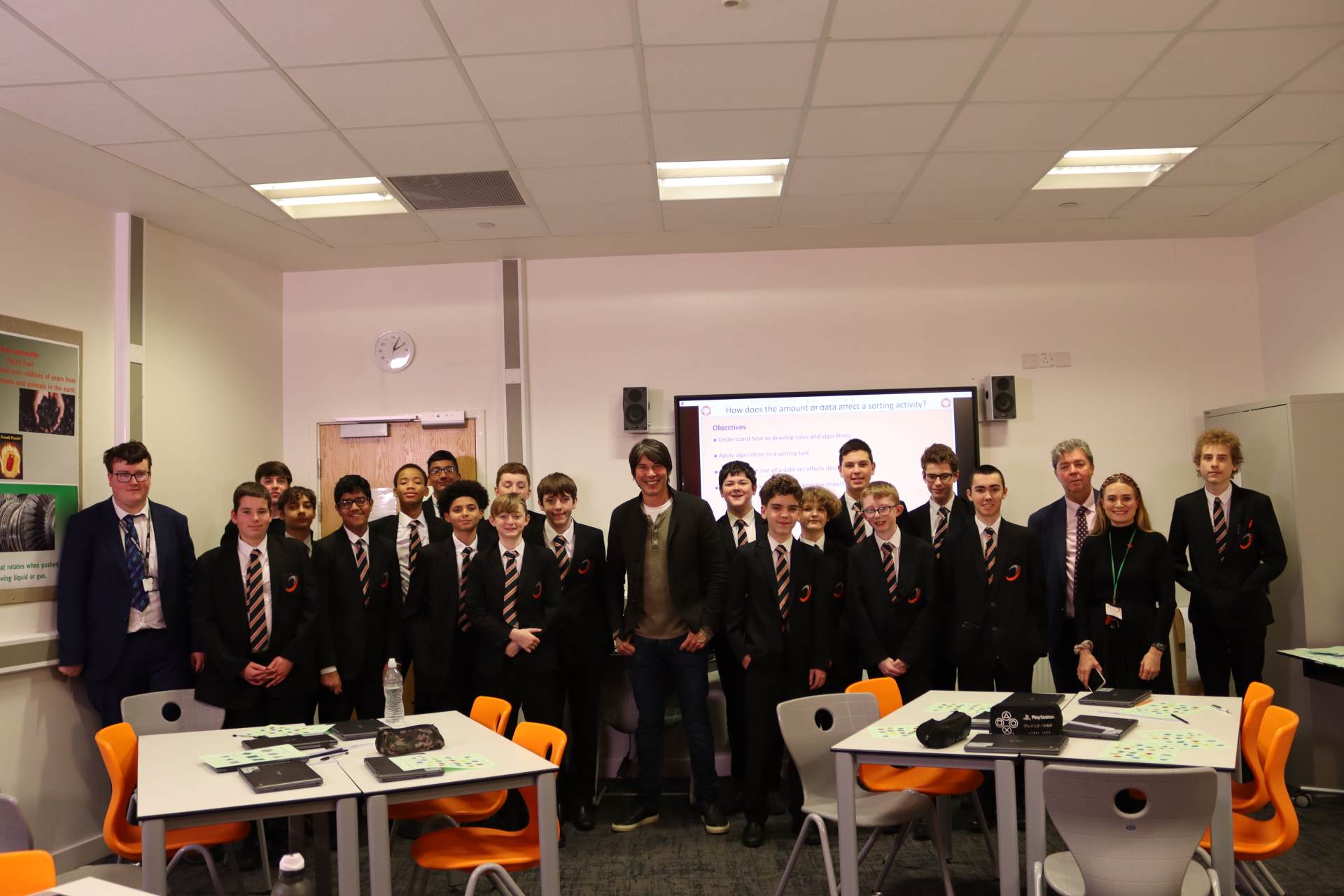 Yesterday, we were incredibly privileged to welcome The Royal Society and Professor Brian Cox to NTC (with camera/production crew). They were onsite to film one of our Y9 Computer Science lessons which will feature in Series 2 of #BrianCoxSchoolExperiments, released October 23. We were the first of 6 schools and 18 locations the team are due to film at.
I had a really fun day, Brian could answer any question we asked and he even explained Interstellar! He was really normal and not scary at all
To see more behind the scenes photos, view our Brian Cox gallery!
Professor Brian Cox & The Royal Society