Celebrating Success - 200 points and counting...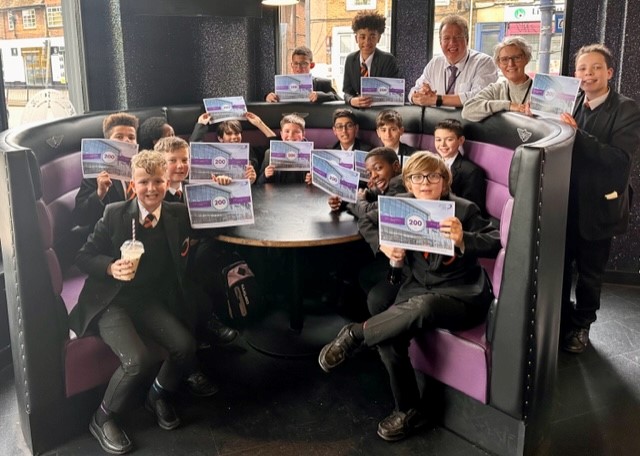 We love a celebration, especially when it's recognising the achievements of our students.
Last week saw the inaugural Deputy Headteacher rewards trip to Creams. Congratulations to Caiden, Paddy, Denisz, Jayden, Charlie, Archie, Cameron, Divine, Zach, Billy, PK, Hayden Daniel & Kunal; all have earned over 200 achievement points this year and were presented with a Deputy Headteacher award certificate and an ice cream of their choice!
Why we are taking students on rewards trips? Our Student Voice team fed back to us that after much consultation, that's what our student body wanted to see.
Well done to everyone, we look forward to seeing you all reach the next milestone...the Headteachers award!